2004 EUROPEAN TEACHING TOUR

In May-June 2004 Grandmaster Lam Chun Fai visited Europe to Personally teach and promote the art of Hung Gar in number of different countries. The 2004 Teaching Tour saw hundreds of students from all over Europe and other parts of the world came to learn and train under grandmaster Lam Chun Fai. Grandmaster Lam gave series of extensive seminars in Czech Republic, Germany, Italy and Holland. Overall, the 2004 teaching tour was highly sucessful. It was a great learning experience and an exciting event for all those involved. Grandmaster Lam Chun Fai was very pleased with the dedication and hardship shown by his students and the seminar participants in Europe. As for the art of Hung Gar it was a great step forward. Thanks to the grandmaster Lam Chun Fai's never ending efforts and teaching, the art of Hung Gar and the name of Lam family has spread far and wide.

Avellino / Italy
Avellino, Italy was the starting point of the 2004 European Tour. The seminars in Italy was organised by grandmaster Lam Chun Fai's student Massimo Innaccone, the chief intructor of the Italian Academy Hung Gar Kung Fu.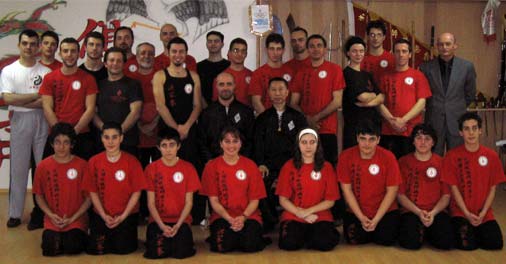 Italy Seminar
Moravia /Czech Republic
Following the seminars and private lessons in Prague, grandmster Lam chun Fai then travelled to Moravia, Czech Republic to teach another series of seminars at the Pavel Adámek Kung Fu School It was a very exciting time for all the participants.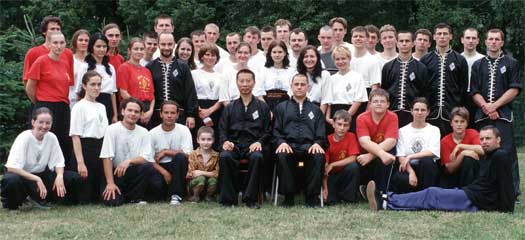 Moravia Seminar
Karlsruhe / Germany
Karlsruhe, Germany was the next destination of the 2004 European tour where Andreas Garski's German Hung Gar Kung Fu Association organised a series of seminars by Grandmaster Lam Chun Fai. Students and participants who took part in the seminars and private lessons were thrilled to be learning directly from Lam Chun Fai sifu.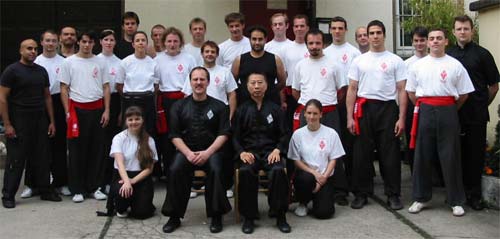 Seminars in Karlsruhe, Germany
Uttrech / Holland
Grandmaster Lam Chun fai's last stop was Holland where he gave series of seminars at the of the tour was in Paris, France where grandmaster Lam stayed a week to teach private lessons before returning to Hong Kong.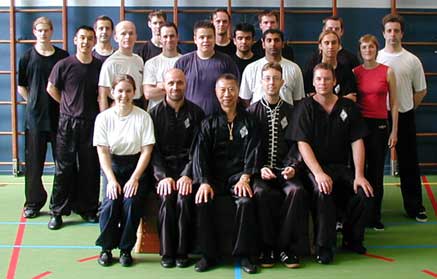 Seminars in Holland