2006 EUROPEAN TEACHING TOUR

For the 2006 European Teaching tour, Grandmaster Lam Chun Fai was invited to Europe to lead seminars in number of different countries. In an effort to teach and promote to art of Lam Family Hung Kuen, Grandmaster Lam Chun Fai led series of extensive seminars, private lessons and workshops in Czech Republic, Germany and Italy. While grandmaster was in Czech Republic, in honour of grandmasters seminars and continues effort to teach and spread the art of Hung Gar, a European Hung Gar championaship was held in Czech Republic. Below are some pictures from Grandmaster Lam Chun Fai's 2006 European Teaching Tour.

Avellino / Italy
Starting point of the 2006 European Tour. The seminars in Italy were organised by grandmaster Lam Chun Fai's student Massimo Innaccone, the chief intructor of the Italian Academy Hung Gar Kung Fu.

Italy Seminar
Karlsruhe / Germany
Karlsruhe, Germany was the next destination of the 2006 European tour. Andreas Garski's German Hung Gar Kung Fu Association organised a series of seminars by Grandmaster Lam Chun Fai.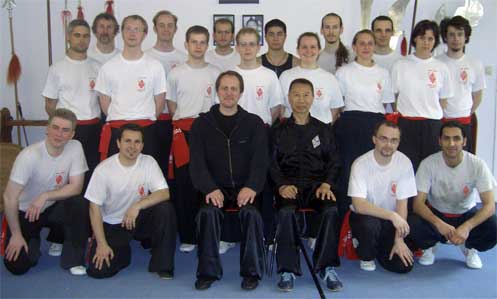 Seminars in Karlsruhe, Germany
Moravia-Brno /Czech Republic
Grandmaster Lam Chun Fai was also invited to teach in Moravia and Brno, Czech Republic. Seminars were organised by Pavel Adámek Kung Fu School . While in Czech grandmaster was intervieved by the national TV and number of Newspapers and Magazines.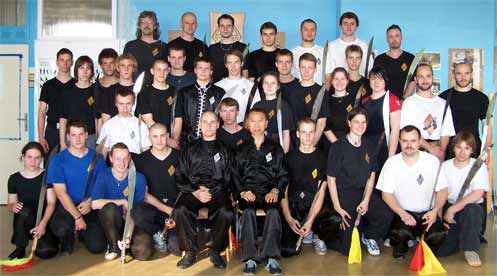 Moravia Seminar
Prague /Czech Republic
Next stop of the tour was Prague, Czech Republic. Roman Hladík's Czech Association of Hungkuen Kung Fu.


Prague Seminar
2006 European Hung Gar Championaship
On 17 June 2006, European Hung Gar Kung Fu Championship was held in honor of Lam Chun Fai sifus seminars in Moravia, Czech Republic. The Championaship was organized by Pavel Adamek Kung Fu School. Below ae a couple of pictures from the championaship.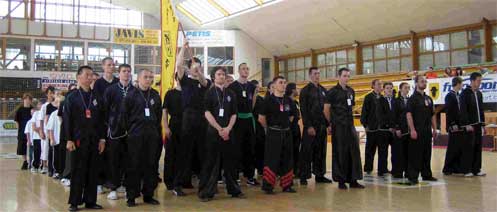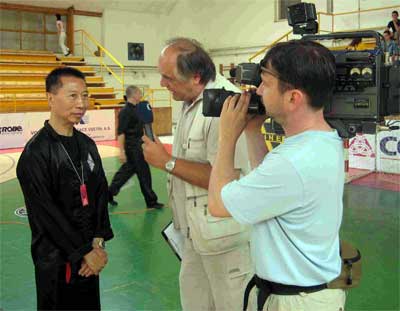 Grandmaster Lam Chun Fai at the European Hung Gar Championaship held in Czech Republic.